Engineering
The transformation of the idea into reality
IBATECH
 Engineering company specialised in the provision of innovative solutions to the defense and environment sectors.
Comprises a multi-disciplinary team of technicians in the fields of engineering, biology, chemistry and radiology as well as a network of external collaborators including companies and institutions and knowledge drivers in their respective areas.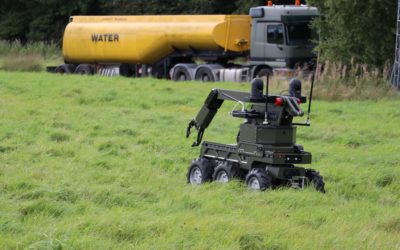 IBATECH has successfully completed the integration and validation of the innovative ROCSAFE system in collaboration with the project consortium formed by 13 multinational partners. This system consists of a series of robotic air (drones) and ground devices designed...