Engineering
The transformation of the idea into reality
IBATECH
 Engineering company specialised in the provision of innovative solutions to the defense and environment sectors.
Comprises a multi-disciplinary team of technicians in the fields of engineering, biology, chemistry and radiology as well as a network of external collaborators including companies and institutions and knowledge drivers in their respective areas.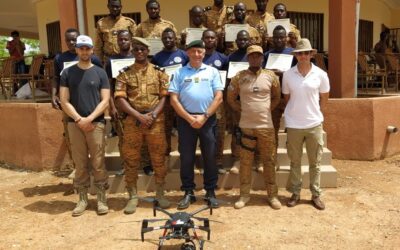 During the last month of June, Ibatech technicians went to Burkina Faso to train a unit of the gendarmerie in the handling and piloting of drones, as was the case in Chad a few months ago. The training took place over a week with drones delivered to the Sahelian...