Engineering
The transformation of the idea into reality
IBATECH
 Engineering company specialised in the provision of innovative solutions to the defense and environment sectors.
Comprises a multi-disciplinary team of technicians in the fields of engineering, biology, chemistry and radiology as well as a network of external collaborators including companies and institutions and knowledge drivers in their respective areas.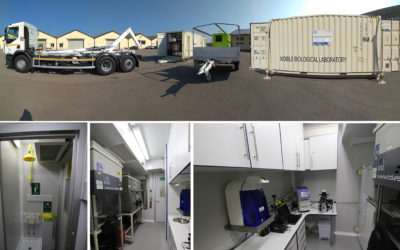 IBATECH has just delivered a new level-3 CBRN mobile laboratory to NATO's NSPA agency for the Moldovan army. The purpose of this laboratory is the detection of anthrax spores in potentially contaminated terrains, featuring the capacity of maintaining the occupational...