Engineering
The transformation of the idea into reality
IBATECH
 Engineering company specialised in the provision of innovative solutions to the defense and environment sectors.
Comprises a multi-disciplinary team of technicians in the fields of engineering, biology, chemistry and radiology as well as a network of external collaborators including companies and institutions and knowledge drivers in their respective areas.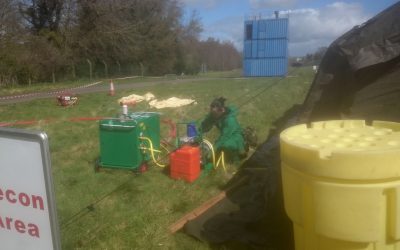 During the execution of Horizon 2020 project ROCSAFE, IBATECH has visited together with the consortium a recent CBRN exercise by the Defence Forces in Ireland. DFI are part of our consortium as end users of the systems under development. Among other objectives,...